Now we are opening the stay package of Himeji marathon 2023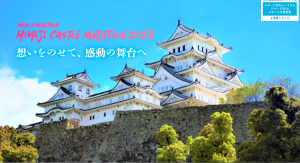 The Himeji Castle Marathon, which has been canceled for several years due to corona, will finally start in 2023! so…. we will start selling the package for accommodation the day before.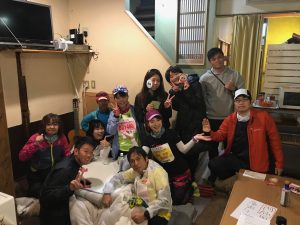 25FEB2023  stay
Private room  JPY10,000 for 2ppl.
Mix dormitory  JPY4,000 for 1ppl.
check in time: 16:00-21:00
check out time : next day 10:00
(you can leave your luggage at front until you come back from marathon)
package including…
▷accommodation for 1 night
▷Luggage storage
▷shower after marathon
******************************************************************
1) only mix dorm on this day. (no female only dorm)
2) shower on the marathon day is open for non-guest with admission.
first come first served basis.
3)Guest can stay until 18:00 at lounge on 26th but no later than that.
4) 25th (marathon eve) you can bring your own drink at night, but not
on 26th. (Guest for 26th will use the lounge and also cafe, so please be
understood)
For reservation on 25FEB2023 marathon eve, please send
message to  info@himeji588.com
with…
name/age/nationality/check-in date/check-out date/tel number
we are waiting for your coming!
Himeji 588 Guesthouse