The cherry blossom season is here in Himeji!!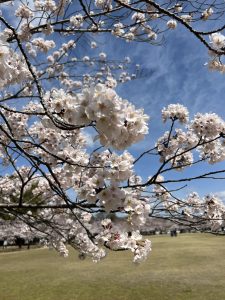 It's getting warmer and warmer.
The cherry blossom season will soon be upon us!
The most beautiful season at Himeji Castle is that season when the cherry blossoms are in full bloom in Sannomaru Park.
Many people come to see them, and there are also many places here and there where you can take a picnic with your lunch.
If you visit us, you will be informed some of the less crowded spots where you can enjoy the beautiful cherry blossoms!